At Orthofabrica, we can relieve you
at any step of the manufacturing process
Computerizing production is very costly in terms of equipment and staff training. Orthofabrica, specialist-manufacturer, offers you the option of centralizing your production at an attractive price.
Rather than investing in a full CAD/CAM system and training, you can entrust all or part of your foot orthotics manufacturing process to us. You can choose to use our services at any step of the process and count on Orthofabrica to be your reliable partner.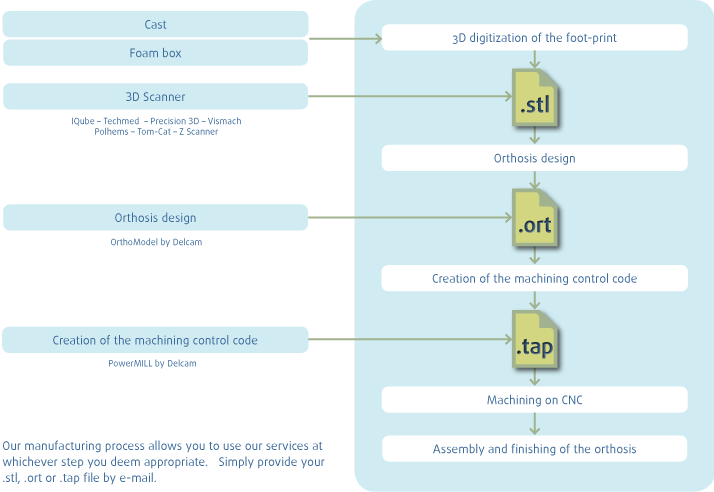 Your partner in the manufacturing of foot orthotics: We offer you flexibility and efficiency. Contact us.